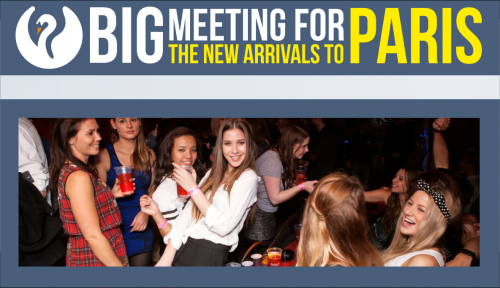 Hello Friends, new arrivals to Paris!
are you new here so you are welcome, you are going to like the city and meet some amazing people.
therefore we are waiting for you in our big meeting.
don't forget to join our Facebook group for more events
https://www.facebook.com/groups/meet.people.Paris

The meeting will start at 8 PM but if you come later it is not a problem, just ask the bartender about Couchsurfing.
If you have any question don't hesitate to ask me, I will answer you for sure ;)

see you wowers!!


---
Date : 20 Sep 18 at 20h00
Address : On the Road Pub, 20 Rue d'Orsel, 75018 Paris, France