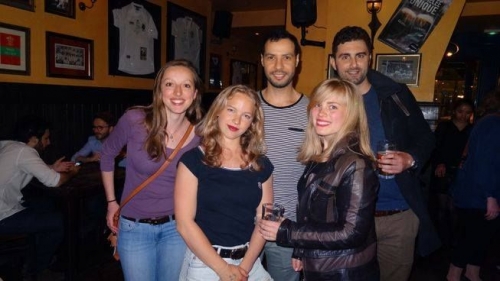 Hey everyone !
Let's have a fun international Afterwork on Tuesdays! We can meet, socialize, improve our languages and make many friends! We can make teams to participate in the awesome music quiz @ 21h !
And the winning team will get prizes !
Join me and let's go !
Vamos gente !

---
Date : 09 Oct 18 at 19h30
Address : Les Cariatides, 3 Rue de Palestro, 75002 Paris, France