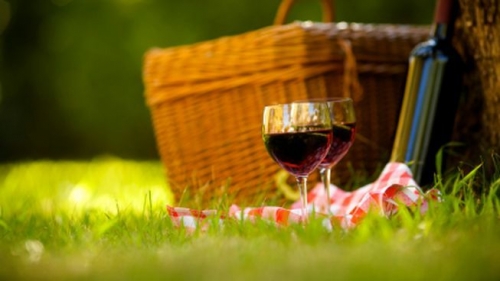 Hey travelers & locals,

The weather is hot and sunny... so picnic time!
If you want to relax with a bunch of lovely people, this event is for you! :)

BRING BEERS, WINE, FOOD: IT'S A PICNIC!
Plastic or (better) reusable cups are also pretty useful. Knives, corkscrews and perhaps disposable plates too. Basically, just bring whatever food and drinks you like - it's a picnic, anything works!

►PICNIC SPOT:
On the grass in front/beneath the steps of Sacré Cœur – as you can see on the event's picture
I will wear a « red, black, white bandana » so you can spot me easily. Or perhaps there will be a red umbrella.

We will be able to enjoy one of the best views of Paris.

After the picnic, we will join another meeting in a pub nearby: On the Road Pub, 20 Rue d'Orsel, 75018 Paris, France
around 21H30

Nearest métro station: Anvers (l. 2)
☆ Everybody's welcome, you can even bring (real or imaginary) friends if you want! ☆


Since we are always a lot of people at every event, do not forget to keep an eye on your stuff during the evening.

In case you have a hard time to find us here is a WhatsApp chat link: Paris Couchsurfing Events
https://chat.whatsapp.com/E4RSG1ICxX79WAPmbh3p63

see you guys!

---
Date : 07 Sep 18 at 20h00
Address : Montmartre, 75018 Paris, France